Earth & Elle - VEGAN COLLAGEN GUMMIES – 60 GUMMIES
Regular price
$29.99 USD
Sale price
$28.99 USD
Unit price
per
Sale
Sold out
Supplements created by

women for women.
Earth & Elle's Vegan Collagen supplement:
Collagen is essential. It is found in all of our bones, connective tissues, tendons, and ligaments. The purpose of collagen is to provide all of these parts of the body with the strength and elasticity they need. 
Collagen is thought to be a strictly animal-based supplement, as it is derived from meat (bovine) and fish (scales) containing connective tissue. However, many plant-based ingredients contain the necessary precursors to promote healthy collagen production. 
Easy to incorporate into your wellness routine. 

Our products never contain any: artificial flavors, artificial sweeteners, gluten, gelatin, dairy, soy, or nuts. Non-GMO. 
Made with a proprietary blend of vitamins, minerals, amino acids, silica (bamboo leaf extract), grape seed extract (Vitis vinifera), amla (Emblica officinalis) (Fruit), and resveratrol (Polygonum cuspidatum). 
Product Benefits:

Discover Youthfulness Inside & Out - Our heart-shaped collagen gummies for women and men are loaded with vitamins and minerals to help repair aging skin, strengthen nails, encourage hair growth, and reduce joint pain. Unlock youthfulness with Earth & Elle.
High-Quality Collagen Awaits You - Did you know that cheaper vegan collagen gummies are packed with sugar and processed ingredients? That's why all Earth & Elle collagen gummies are loaded with high-quality soy-free collagen.
Easy to Chew & Tastes Great - Earth & Elle biotin collagen gummies are crafted with delicious orange flavor. Ditch collagen supplements with harsh aftertastes and rubbery texture. Discover a two-month supply of Earth & Elle collagen vitamins today.
Free of Harmful Ingredients - Your health matters. That's why Earth & Elle collagen supplements for women and men are made gluten-free, nut-free, soy-free, and non-GMO. Enjoy our low-calorie gummies without harmful sweeteners and artificial ingredients.
Hair skin & nails gummies - Our custom vegan collagen formulation is carefully crafted in compliant facilities, All Earth & Elle hair growth gummies are inspected for quality assurance. Risk-free purchase on every order!
✅  Promote radiant and thicker hair
✅  Glowing skin
✅  Stronger nails
✅  Reduce fine lines and wrinkles

✅  Vegan friendly
125 mg Vegan Collagen Booster Blend 500 mcg D Biotin, 600 mcg Vitamin A ,
40 mcg Vitamin C, 4.5mcg Vitamin E ,166mcg Folate 2mg Zinc
Disclaimer:

The information on this website is for informational purposes only, and is not intended to provide or replace actual medical advice to individuals from a qualified healthcare professional. Consult with your physician if you have any health concerns.


Share
Vegan Collagen Booster – Collagen FAQ

Is a Vegan Collagen Booster the Same as Collagen Peptides? 

·         No. Collagen peptides are derived from animal bones, cartilage and joint tissue. They most commonly come from cows, chicken and pigs. When fish are used, "marine collagen" is derived from fish scales. Vegan collagen boosters seek to offer a plant-based and environmentally friendly alternative that can still boost the body's natural production of collagen. 

Is a Vegan Collagen Booster as Effective as Collagen Peptides? 

·         Yes. While there isn't a lot of scientific research on vegan collagen boosters specifically, we know from clinical research that amino acids and plant nutraceuticals like bamboo silica can help boost collagen production just as effectively as orally administered peptides. The two amino acids most prevalent in the formation of collagen are glycine and proline, both of which are contained in our product. 

What are Vegan Collagen Supplements Made From? 

·         Earth & Elle's Collagen Booster is completely vegan. It contains the same primary amino acids you would obtain from collagen peptides, which are shown to increase natural collagen production. It contains other key ingredients which support collagen production, including vitamins A,C, and E. It contains zinc. It contains naturally derived, bamboo silica, resveratrol, and amla fruit extract. 

Are Collagen Supplements Safe?

· We would always recommend consulting with a health care practitioner prior to use if you have pre-existing autoimmune conditions or are pregnant/breastfeeding. Generally, vegan collagen supplements are extremely safe. There isn't the same risk of contamination when compared to animal-based peptides. As most other collagen supplements on the market are made from animal bones, hides, and other connective tissue, there always exists a risk of heavy metal or bacterial contamination. Clean Label Project, for example, found 64% to have detectable levels of arsenic and one third with lead. This is not the case with our vegan, plant-based booster. 

Why Do We Need to Supplement Collagen?

·  Collagen is a vital structural protein in the body. It is responsible for skin elasticity, bone structure, connective tissue formation, and healthy hair. It offers anti-inflammatory benefits and can reduce joint pain. Production naturally declines as we age, and our ability to produce it from precursors obtained through food is not efficient.
Algae Oil – Vegan Omega 3 FAQ

Can Vegans Get Enough Omega 3 Through Diet?

·         Vegans can pretty easily meet the dietary recommendations for ALA by consuming (ground) flax seeds, chia seeds, or walnuts on a daily basis. However, this may not be enough to convert to effective levels of DHA or EPA.

Is Algae Oil a Good Source of EPA and DHA?

·         Yes. Research shows that algae oil is as effectively absorbed and utilized by the body as fish oil. Fish don't actually produce DHA or EPA on their own, but instead get it from microalgae that they eat. Simply taking an algae supplement circumvents the need to take a fish-based supplement, and is much more environmentally friendly. They are also not contaminated with environmental pollutants like fish oil.

Are Algae Oil Supplements Completely Vegan?

·         Earth & Elle's Algae Oil Omega-3 is completely vegan. Algae-based products are typically gelatin-free, whereas fish-based omega-3 supplements will be in a gelatin (bovine-based) capsule. It is always a good idea to double check labels and ingredient lists prior to purchase.

Why Do We Need an Omega-3 Supplement?

·         While seeds and nuts are great sources of ALA, they don't contain appreciable quantities of DHA or EPA. Both of these omega-3 fatty acids are essential to brain health and cardiovascular health. They reduce inflammation and lower triglyceride levels. Despite not being classified as "essential" nutrients by the WHO (World Health Organization) or NIH (National Institutes of Health), research proves their importance.

Can't I Just Eat Enough Flax and Chia Seeds to Get all the EPA or DHA I Need?

·         People vary dramatically in their ability to effectively convert ALA into DHA and EPA. Relying on intake of nuts and seeds alone is not efficient. Algae oil is the only way to ensure you get these nutrients your body (and brain) needs as a vegan, or someone plant-based that wants to avoid the use of fish oil.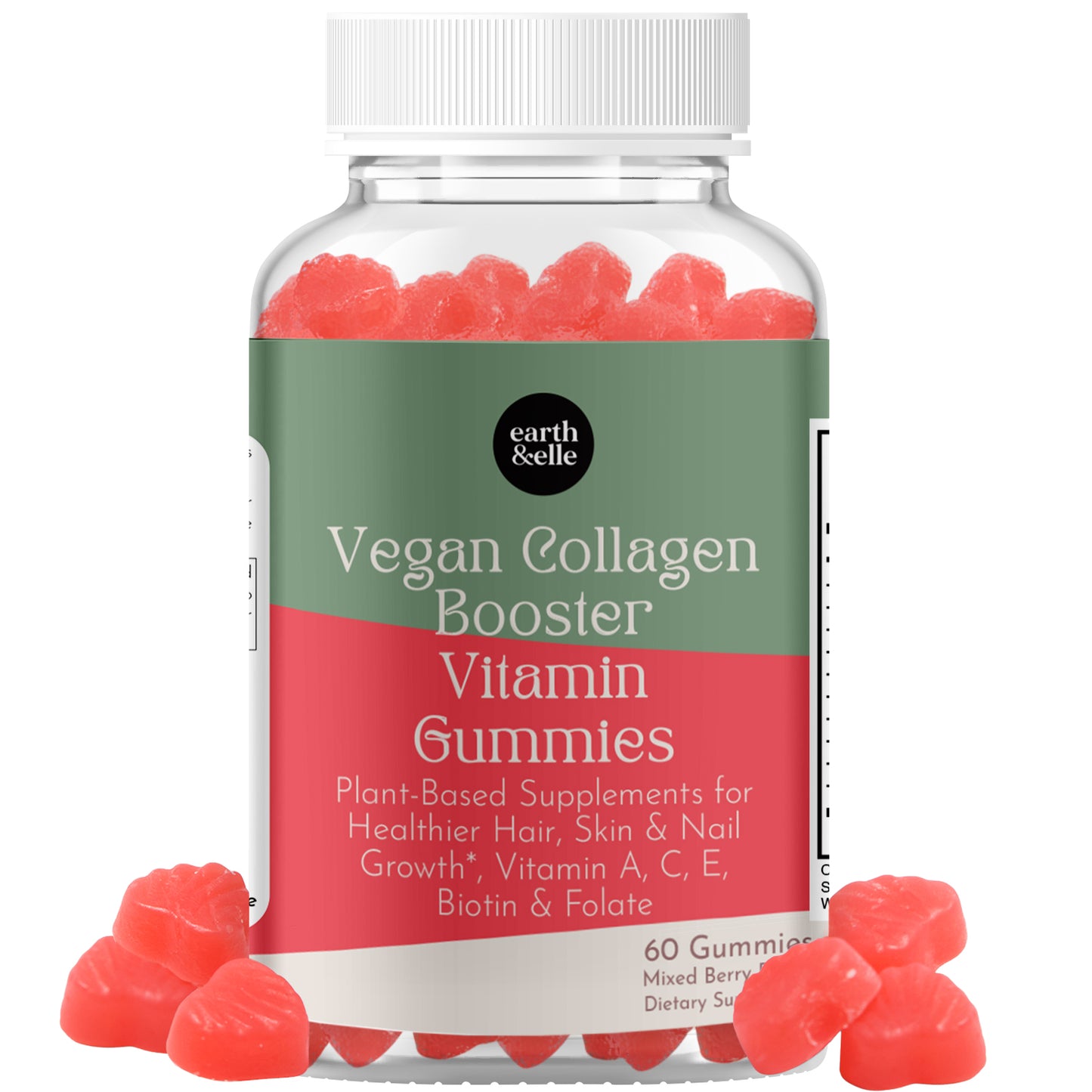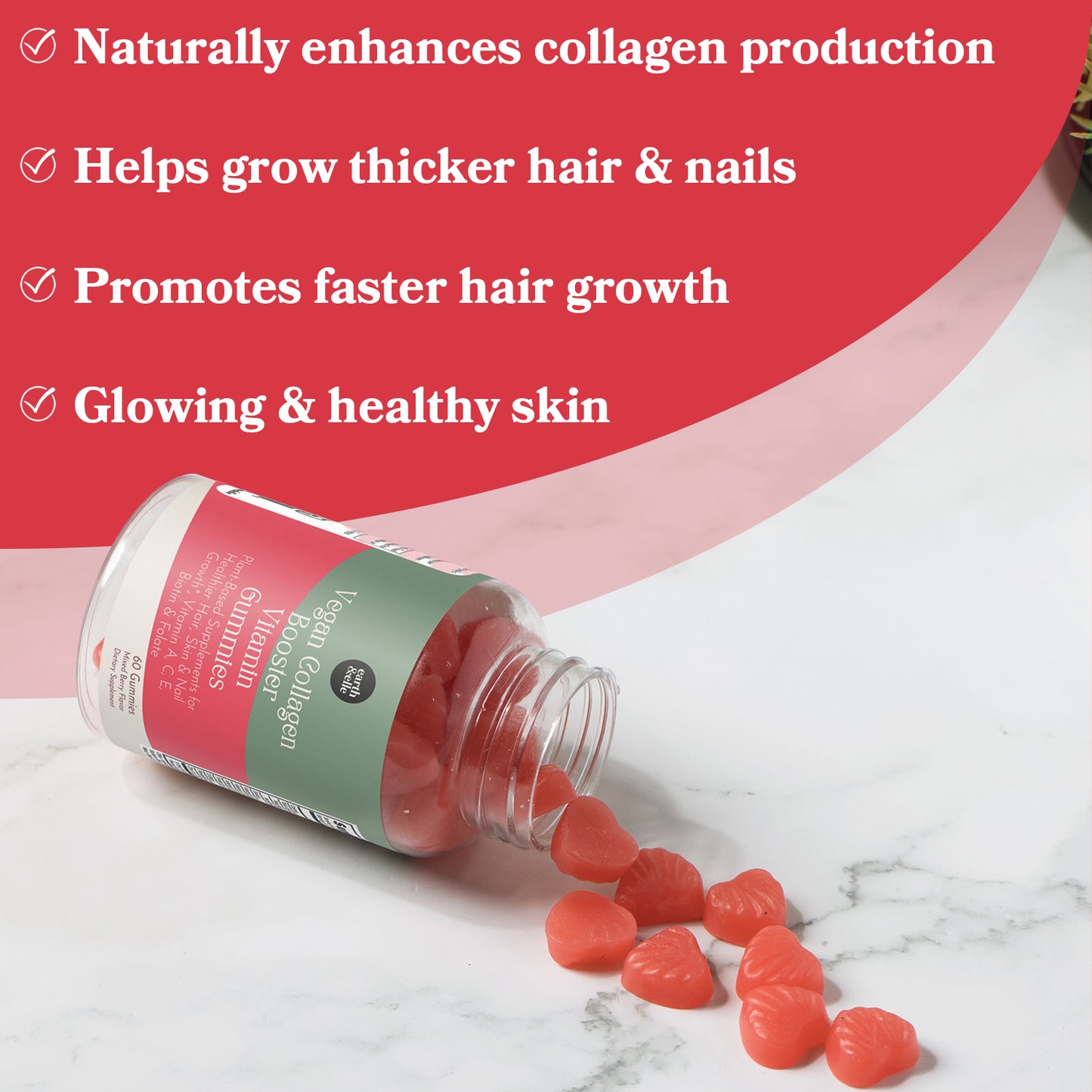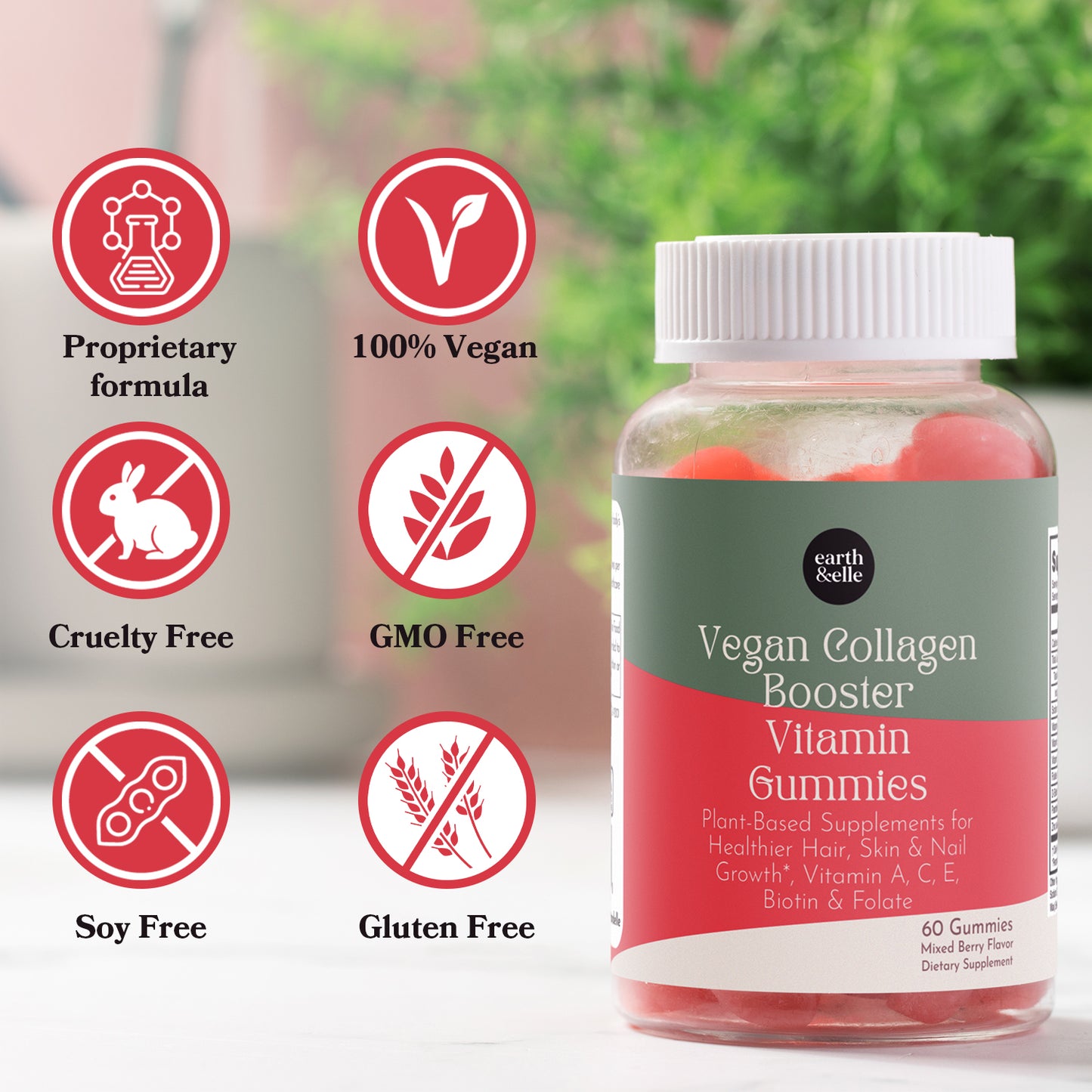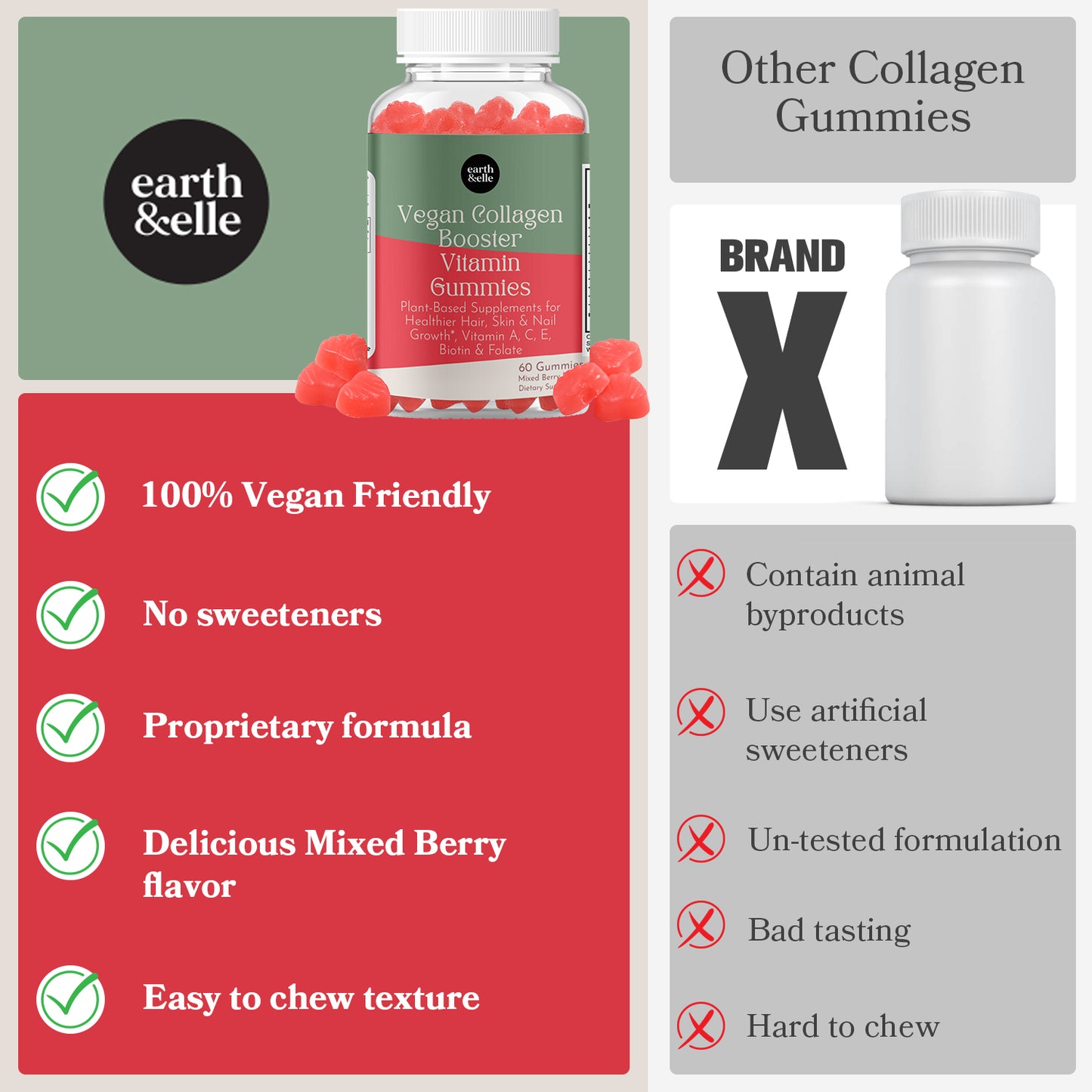 SHIPPING QUESTIONS
How long does shipping take?
Please allow 2-3 business days.
Where is this shipping from?
We're located in California, and we ship from here.